It's that time of year for summer picnics, get togethers and general outdoor enjoyment. Food and drink are inevitably a part of the festivities, which means many of us will default to disposables for serving because who wants to face collecting reusables to be washed later when you could be, I don't know. . . playing volleyball or sipping margs (or both) instead?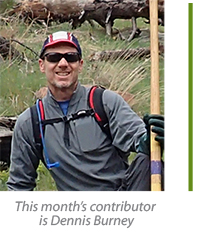 This seems like a good time to offer Eco Patriots (and anyone else who is interested) some tips on zero waste summer fun. At the end of this article is a link to another article with some good info for minimizing waste at your outdoor extravaganza.
Please note in the article they offer up biodegradable disposables as a good alternate to reusable serving ware. Of course they mean compostable. This is just a hint of the confusion and misunderstanding in our industry in general. For more info on the distinction, check out this FAQ, and read under the compostable heading.
I happen to know a place where you can pick up some compostable foodservice items for your event. Mary Hubbard can help you place your order, if you ask nicely and give her plenty of notice before you actually need them. And no, they're not free.
As every Eco-Products sales person knows well, striving for a zero waste event means ending up with a bag of recyclables, a bag of compostables, and maybe a very tiny bag of trash. It requires some extra set up and planning, but if you have access to commercial composting and a recycling program, it's entirely possible. Here in Boulder, we are fortunate to have both. Here are some pointers:
If you use any compostable servingware, use ALL compostable servingware. It really simplifies things to be able to say "if it touched food or drink, put it in the bin marked COMPOSTABLE." Since bottles and cans are commonly recycled, a good goal is to recycle these, then compost everything else (although you'll have to account for the random candy bar wrapper some teenager brought in).
Three bin system. You'll want well-marked bins (boxes, trash bins) for Recycle, Compost, & Landfill. It helps to tape samples of the actual compostable items to the compost bin, and a bottle and can on the recycle bin for easy reference. Or, make some posters if you're feeling artsy fartsy. A visibly smaller landfill bin can help send the message this is the least desirable option. Note that Eco-Cycle rents bins for reasonable rates.
Find a home for all three streams. Landfill and recycling are typically easy. If you need help finding a composter, contact Eco-Cycle if you're in the Boulder area. They coordinate zero waste events all the time. Beyond the Front Range, check out www.findacomposter.com.
If your event is large enough to have staff or volunteers, have a kick-off meeting explaining the zero waste thing and the 3 bin system. Yes, you'll have to suffer the embarrassment of talking about it and may suffer a few "to near the Boulder bubble" jokes in the process. If there are no staff or volunteers, just spread the word to your pals.
Expect to spend some time being a Trash Goalie to help folks figure out what goes in what bin. It isn't rocket science, but people really benefit from a little guidance. Recruit some of your poor friends and family who have already suffered through your endless eco-jargon filled rants to help out.
Don't be a smarty pants or make people feel guilty for not knowing what to do at the bins. This will be a great learning experience for what our sales folks are ultimately up against. Plastic and foam have reigned for a long time, a plastic looking cup, even with the green swoop, still looks like trash to most people.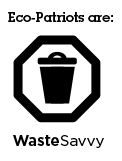 Really it's not as hard as I'm making it sound. And if I can manage it with a bunch of right-wing eastern Colorado beet farmer progeny. Anyone can do it.
Read this article with more tips applicable to summer entertaining.