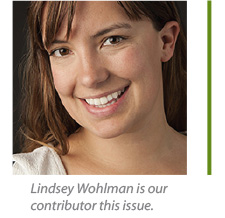 Summer has arrived! With summer comes music festivals and other large scale events and plenty of big challenges in waste diversion and reduction. Be it baseball stadiums, concert venues, or outdoor festivals we're seeing lots of examples of positive changes.
Here at Eco-Products® we love a good challenge and we love seeing the creative solutions used to help reduce waste. One such event that has successfully implemented a variety of measures is the Telluride Bluegrass Festival. Their website sums it up perfectly – For more than two decades, Planet Bluegrass has worked to present the finest musical experiences in some of the country's most magnificent natural environments while striving to reduce our environmental footprint at the same time (http://www.bluegrass.com/green/).
This festival's reduction programs can be placed into two categories.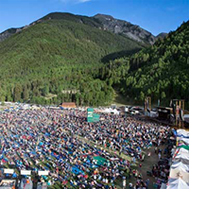 Waste Reduction
Telluride tackles waste reduction by partnering with several vendors to encourage reusables. They sell Clean Kanteen steel cups at the Bluegrass festival store that can be filled by beer vendors at a discount. Don't want to buy one? Well the beer tents sell all of their beer in reusable Eco-Products® souvenir cups (which can be refilled at a discount at these same booths). They do not offer any single use cups and in doing so they cut out an entire waste generator. Telluride estimates they save upwards of 75,000 cups from being thrown out just by making this one change of habit.
When it comes time to hydrate, you can fill up your water bottles (or souvenir cups) at one of Telluride's water stations. All stations provide free filtered water to help keep festivarians hydrated without bringing in bottled water. This has resulted in many food vendors opting to not sell bottled water since water is readily available for free.
Lastly, there's a vendor wide ban on all plastic bags. This means all purchases must be bagged in cloth bags (or backpacks since everyone is wearing them).
Waste Diversion
Of course you can't ban all waste. Food vendors still need a way to serve their customer, but Telluride works closely with vendors to ensure what they serve on can be diverted. Telluride is able to divert more than 60% of their festival waste (https://www.bluegrass.com/green/waste.html) by requiring all vendors to use compostable plates and cutlery.
In order for festivarians to divert their waste correctly, Telluride provides a 3 bin system each with their own trained volunteer "trash goalie". They help concert-goers place their waste in the correct bin (compost, recycling, or trash). Volunteers ensure cleaner waste streams by directing trash disposal and occasionally sorting mis-placed waste (in years past our VP of Marketing Wendell has been known to help out) and in turn get to enjoy the festival when not at work! If you want to volunteer next year, check out this link.